Care4Nurse®:
een complete software
voor thuisverpleegkundigen 
je administratie en facturatie vergemakkelijken? 
 een beter zicht op je patiënten en al je verdiensten? 

meer tijd voor je patiënten of voor jezelf? 
Zeer voordeling als je zelfstandig thuisverpleegkundige wil worden.
Want wij passen een percentage toe als dat gunstiger is.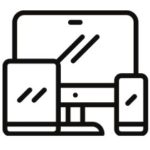 PC, laptop, tablet of smartphone: jij kiest.
Het volstaat je te verbinden met internet. Alles doe je gemakkelijk en efficiënt via onze online software of app, waar je ook bent en met het toestel van jouw keuze. 
Je krijgt van ons een gebruikersnaam en paswoord waardoor alles veilig kan verlopen. Gevoelige patiëntengegevens zijn versleuteld en dus ontoegankelijk voor onbevoegden. 
Back-ups? Updates? Geen zorgen, dat doet Care4Nurse® automatisch voor jou!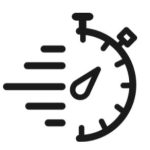 Tijdswinst, hoe? 
Care4Nurse® versnelt je administratie. 
je patiëntengegevens beheren en opvolgen

voorschriften aanmaken

je patiënt zijn/haar eID registreren

je elektronisch verpleegdossier bijhouden

je prestaties factureren met 1 druk op de knop

automatisch aanmaken werkplanning en rittenschema

op ieder moment inzicht in zowel de planning als de (financiële) resultaten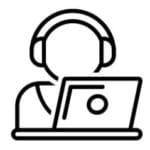 Service inbegrepen!
Je hoeft geen schrik te hebben om er alleen voor te staan, onze Helpdesk staat je met raad en daad bij. 
We zijn een familiaal bedrijf dat je begrijpt en je persoonlijke aandacht geeft. 
Onze Helpdesk kan online mee in je Care4Nurse®-praktijk kijken. Zo begeleiden ze je zonder zorgen. 
Is Care4Nurse® iets voor mij?
Care4Nurse® is gehomologeerd door de Federale Overheidsdienst Volksgezondheid. (RIZIV-premie van wel 800 EUR). En vooral, het betekent dat Care4Nurse® volledig voldoet aan de meest recente en strengste normen.
Daarnaast is Care4Nurse® gekoppeld met MyCareNet waarmee je geheel automatisch de verzekeringsgegevens van patiënten controleert en je facturatie doorstuurt.
Dankzij de lage instapdrempel, via een percentage op de omvang van je praktijk, betaal je nooit teveel. Dus ook ideaal voor een beginnende zelfstandige thuisverpleegkundige of thuisverpleegkundige in bijberoep. Een gedegen opstartopleiding wordt uiteraard ook voorzien.
Care4Nurse® liever even uitproberen? Dat kan, gratis en vrijblijvend en ontdek zelf hoeveel tijdswinst je maakt!
JPL Solutions BV
is het bedrijf achter Care4Nurse®. Deze onderneming heeft al 
meer dan 15 jaar ervaring
in deze materie en is één van de grotere spelers op deze markt. Intussen hebben de ervaren oprichters zich omringd met 
een
jong en dynamisch team
, een familiaal team dat jouw bekommernissen enthousiast aanpakt.
Toch meer nood aan ondersteuning? Onze Care Service Providers
 staan tot je dienst.
Meer over Care4Nurse®
JPL Solutions BVBA werd opgericht in 2004 door drie gedreven mensen, Jan, Peter en Luc, die elk meer dan 20 jaar ervaring hebben in het ontwikkelen van software oplossingen. In 2011 is het bedrijf verhuisd naar een Business Center in Ranst om  het bedrijf verder uit te bouwen en het team uit te breiden.
Jan Van den Zegel, ingenieur en postgraduaat bedrijfskunde (KUL). Na zijn functie als Afdelingshoofd Firmware Ontwikkeling Public and Mobile Switching Systems bij een internationaal telecombedrijf richtte hij in 2004 samen met twee voormalige collega's JPL Solutions bvba op waar hij nu CEO is.
Peter De Groot, ontwerper. Na een ruime ervaring in het Service Center van een internationaal telecombedrijf, als Hoofdtester, Testingenieur en Hardware/Firmware ingenieur, stippelt hij nu als CTO de juiste technologische koers uit.
Luc Van Vracem, ingenieur. Heeft als Team Leader van een Firmware ontwerpteam bij een internationaal telecombedrijf vele jaren ervaring opgedaan in het coördineren van de ontwikkeling van complexe systemen in internationale projecten. Nu is hij als COO verantwoordelijk voor het technisch-commerciële en maakt hij de vertaalslag tussen de klantenvragen en de softwareontwikkeling.
Betrokken: we luisteren begripsvol naar elkaar waardoor we elkaar het best kunnen helpen.
Betrouwbaar en integer: we doen wat we zeggen, we communiceren steeds open en correct.
Innovatief: we gaan voor de nieuwste technologieën om de beste oplossingen te bieden.
Samenwerken: we geloven in 1 plus 1 is 3 fijn en efficiënt samenwerken. 
Gedreven: we vormen een enthousiast team, steeds klaar om elkaar en onze klanten bij te staan. 
Verpleegkundige of Praktijk 
Wij ondersteunen elke zelfstandige thuisverpleegkundige en zorgpraktijk die hun administratie in eigen handen willen houden d.m.v. onze Care4Nurse® software. Iedere verpleegkundige of praktijkverantwoordelijke krijgt een uitgebreide opleiding maar kan ook steeds terugvallen op onze Helpdesk.
Care Service Provider
Wij werken samen met enkele onafhankelijke dienstverleners die de administratieve taken zoals planning en facturatie uit handen nemen. Zij bieden Care4Nurse® aan als softwarepakket aangevuld met bijkomende services zoals opleiding en eerstelijnshelpdesk. JPL Solutions ondersteunt deze dienstverleners als tweedelijnshelpdesk.