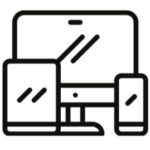 PC, laptop, tablet of smartphone, jij kiest.
Care4Nurse® is een efficiënte online software en app voor de thuisverpleegkundige. Het volstaat je te verbinden met internet, met het toestel van jouw keuze. Het programma draait op alle gangbare browsers (Microsoft Explorer, Microsoft Edge, Firefox, Chrome,…) en vereist geen bijkomende installaties. Alles gebeurt online. De Care4Nurse® app (Care4Nurse® Mobile) is beschikbaar voor zowel Android als iOS en is automatisch gekoppeld aan jouw eigen programma.
Of je nu inlogt in het online programma of via Care4Nurse® Mobile, je ziet altijd de meest actuele gegevens van jouw patiënten en/of praktijk en dat in een super beveiligde omgeving. Wij zorgen uiteraard steeds voor een back up van al jouw gegevens. Dus ook bijvoorbeeld als je verwisselt van smartphone (een nieuwe gekregen voor je verjaardag,…), ook dan heb je steeds al jouw gegevens bij de hand.
Je patiënt identificeren doe je met zijn of haar eID kaart. Deze kaart lees je in met een eID kaartlezer die je verbindt met jouw mobiel apparaat via Bluetooth. Wil je zeker zijn dat je een compatibel en betrouwbaar exemplaar hebt? We hebben er klaar liggen voor jou.
Interesse om alle mogelijkheden van Care4Nurse® zelf te ontdekken?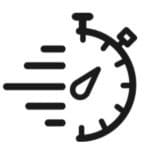 Tijdswinst, hoe?
Ons onlineprogramma Care4Nurse® begeleidt je in het volledige proces van de verzorging van jouw patiënten. Vanaf het eerste voorschrift. Verder het verpleegdossier, je planning, de facturatie naar de mutualiteiten, …
Werk je samen met verschillende verpleegkundigen in één groep of praktijk? Met Care4Nurse® maak je meteen de planning op voor al je verpleegkundigen. Zo zien zij vervolgens via de app (Care4Nurse® Mobile) hun concrete planning om hun rondes vlot af te werken.
Onverwacht een bijkomende zorg of een onvoorziene patiënt? Geen nood, Care4Nurse® Mobile voegt ze eenvoudigweg toe bij het inlezen van de eID kaart.
Met één druk op de knop maakt Care4Nurse® automatisch de facturatie op. Na jouw goedkeuring, stuurt het alles door naar de mutualiteiten via MyCareNet. Ook een tussentijdse stand van zaken (altijd nuttig voor een gedreven ondernemer zoals jij) is mogelijk met één druk op de knop.
Interesse om het gebruiksgemak van Care4Nurse® zelf te ontdekken?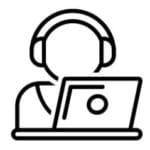 Service inbegrepen!
Je staat er niet alleen voor. Bij de opstart met jouw Care4Nurse® voorzien we een uitgebreide opleiding. En dat niet alleen: in het programma zelf, helpen we je via verschillende "How to" video's  en via een overzichtelijke handleiding.
Toch nog een vraag? Contacteer dan gerust onze Helpdesk. Zij zijn alle weekdagen bereikbaar per telefoon en per mail. Indien nodig, kijken ze mee in jouw Care4Nurse® programma, efficiënt en snel.
Op regelmatige tijdstippen organiseren we ook informatiesessies om de laatste nieuwtjes van en rond Care4Nurse® toe te lichten. En daar hoort uiteraard ook een hapje en een drankje bij (want dat doen we graag!).
Zin om met ons kennis te maken?
Is Care4Nurse® iets voor mij? 
Care4Nurse® is gehomologeerd door de Federale Overheidsdienst Volksgezondheid. Zo heb je recht op een RIZIV-premie van wel 800 EUR. En vooral, het betekent dat Care4Nurse® volledig voldoet aan de meest recente en strengste normen.
JPL Solutions BV is het bedrijf achter Care4Nurse®. Deze onderneming heeft al meer dan 15 jaar ervaring in deze materie en is één van de grotere spelers op deze markt. Intussen hebben de ervaren oprichters zich omringd met een jong en dynamisch team, een familiaal team dat jouw bekommernissen enthousiast aanpakt.
Prijs:
De prijs hangt af van verschillende factoren en van wat jij wilt. We geven je graag een uitgebreide demo en een vrijblijvend voorstel op maat.  
Ben je net begonnen als zelfstandige thuisverpleegkundige, of doe je het enkel in bijberoep? Goed nieuws, wij werken met een lage instapdrempel, via een percentage op de omvang van je praktijk, dus geen vast abonnementsgeld. Zo betaal je nooit teveel.  En we zorgen uiteraard ook voor een degelijke opstartopleiding.
Liever eerst Care4Nurse® gedurende een aantal weken uitproberen? Wel, dat kan, gratis en vrijblijvend. Het is de ideale manier om zelf te ervaren hoeveel tijdwinst je maakt met jouw Care4Nurse®.
Extra ondersteuning nodig?
Meer ondersteuning nodig voor je praktijk? Zoals juridisch advies, praktijkcoaching, diverse opleidingen, …?  Wens je een deel van het werk uit te besteden via een onafhankelijke dienstenverlener (een tarificatiedienst bijvoorbeeld)? Ook dan zit je goed met Care4Nurse® via onze Care Service Providers. 
Verder is Care4Nurse® volledig automatisch gekoppeld met MyCareNet, het systeem waarmee je  op elektronische wijze bestanden uitwisselt
tussen jou en de verzekeringsinstellingen. Daardoor controleert Care4Nurse® geheel automatisch de verzekeringsgegevens van al je patiënten.  Weer een administratieve taak uitgespaard!
Voor grotere organisaties kunnen we tevens een gepersonaliseerde variant van Care4Nurse® aanmaken, op maat. Voor intern gebruik in de organisatie of om aan te bieden aan de eigen klanten.